Fishguard Bay Yacht Club provides amenities for dinghy sailing, yachting and rowing in North Pembrokeshire. The Club is home to the Fishguard and Goodwick Jemima Rowing Club and there is a busy schedule of training, racing, and sailing and rowing for fun. We also have a lively social section.
Clubhouse and Bar closed until further notice
2020 Sport Pembrokeshire awards
Congratulations to Gaynor Martin for winning the Disability Sport Award.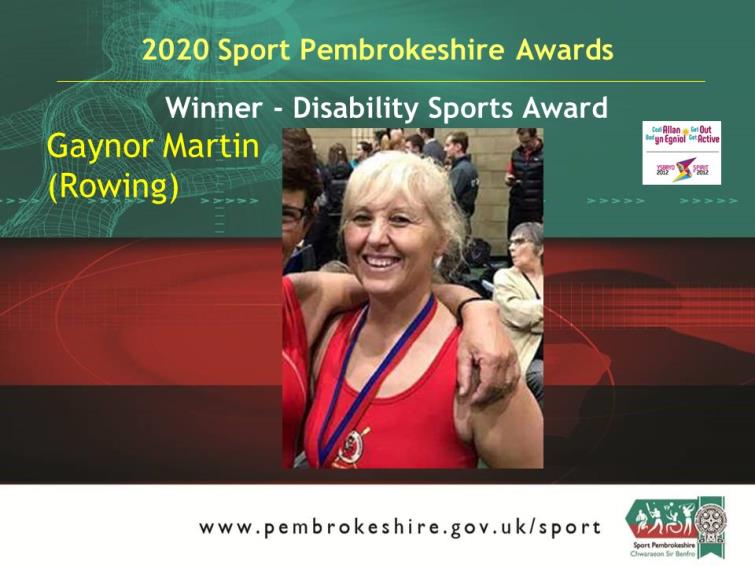 Bar Update – it's now a popup bar! 11 Nov 20
When the bar re-opens, there won't be fixed opening hours; instead it will be open on demand – although the doors will not remain open after 10pm. We will need a minimum of 10 people coming so that the cost of the bar and cleaning staff is covered, or if you can provide your own (trained) volunteer bar staff the number can be lower.
So if you want the bar to open please contact Martin Barlow (fbycbar@gmail.com) with at least 2 days notice; we'll then publicise it here and on Facebook so others know.
As before, it will be table service only, with social distancing to be observed. Please remember to wear face coverings whilst in the building unless you are sitting at your table and to use the hand sanitiser by the door.
Martin Barlow, Bar Manager
Geoff Turner, Commodore